Our Duty
Our primary job is to protect the borders of the United States, as well as to protect the airspace of the United States. We fly seven generic aircraft, in addition to our C-130 Hercules, performing patrols, search and rescue missions, drug interdictions and other missions. We have a comprehensive training program to develop new pilots, and then we utilize those skills as we perform group training flights. Once pilots are ready, they perform real world missions, such as searching for downed aircraft or evacuation an island hit by a hurricane.
WING BASES
STAFF HEADQUARTERS
The staff headquarters recently moved from KACY to KECG, Elizabeth City. Command Staff Headquarters manage all activity within USCG-IF across the globe. This is also a primary hub for the new Transport Division, transporting personnel and freight around the world supporting out missions. The Command Staff also coordinates and deploys crews across the world to support our nation.
​PACIFIC WING
​Our base for the Pacific Wing recently moved from KMCC to KNZY, North Island Naval Air Station (Halsey Field). KNZY gives us faster access to maritime patrols and other critical mission areas. Aircraft conduct patrols along the west U.S. west coast, from Canada to the Mexican border.
​ATLANTIC WING
​
Our base for the Atlantic Wing is KPIE,
St. Pete–Clearwater International Airport. KPIE serves as the U.S. east coast patrol HQs. Aircraft conduct routine patrols from Florida up to Canada and over to the Texas / Mexico border.
RESERVE WING
The USCG-IF reserve station is located in Ellington Airport Houston, Texas USA - KEFD. The USCG-IF reserve force is a military organization composed of citizens of IFC who combine a military role or career with a civilian pilot career. They are not normally kept under the active wings and their main role is to be available to fight when our nation's mobilizes, or perform semi-regular missions or routes for the USCG.
TRAINING WING
The Basic Training Academy is located in KACY while the advanced training is located in KMOB. All new pilots will be directed to the academy, and be assigned to the Training Wing until the completion of their training. Once they graduate the academy, they will be assigned to a wing to carry out patrols and missions. The advanced training accademy has all the aircraft in our fleet to train on and it is optional to attend.
Powered by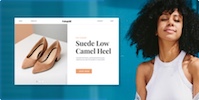 Create your own unique website with customizable templates.